Saturday, February 2, 2015
Prevent Aging Around The Eyes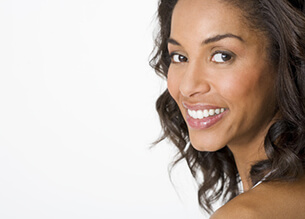 One of the first signs of aging that appear on the face are the wrinkles underneath the eyes. The skin here is one of the most vulnerable areas to aging because of how thin and delicate it is. Fine lines generally begin appearing around the late twenties and increase and deepen over time.
I recommend all of my patients to start using an ultra-moisturizing eyecream in their mid-twenties to hydrate the skin and prevent the formation of fine lines and wrinkles. A liberal amount of eyecream should be applied at nighttime to the delicate skin underneath the eyes. Some eyecreams on the market also contain retinol, a vitamin A derivative with anti-aging properties. In my opinion, a simple and pure eyecream that is thick and moisturizing will be beneficial from an anti-aging standpoint.
In addition to adequate moisturization, there are other ways to help with undereye fine lines and wrinkles, especially for women in their thirties to fifties. Because the fine lines are directly related to the repetitive muscular contractions caused by facial expressions neuromodulator injections can tone down any excessive movements of the muscle underneath the eye. This will in turn, relax and eventually smoothen the skin.
Fractional non-ablative lasers like the Lumenis Photofractional treatment offer another option to improve the appearance of the skin around the eyes. This specific type of laser can stimulate the growth of collagen in the skin and hence give more volume and firmness to the skin. The laser induces microscopic columns of thermal injury so that new collagen can form in those areas and firm up the skin. As an added bonus, discoloration of the skin in the treated areas can also be improved at the same time.
If you feel like you could benefit from some rejuvenation around your eyes, talk to your dermatologist about the variety of options available to help with fine lines and wrinkles around the eyes. There are so many options available to make you feel and look your best.